This week on Star Infinite Food
The new Star of the Table is CHOCOLATE
Who doesn't enjoy sweets now and then? You can create chocolate dishes using actual bar chocolate, cocoa powder, and a combination of various ingredients that replicate the taste of chocolate with out giving up the taste you're looking for. What is your favorite chocolate-flavored dish or treat? Try one of my recipes below, and be sure to comment if you give it a try!
Are you as ready for that cool fall weather, comfy sweaters, and yummy seasonal treats that hit the spot as I am? 
You are?! Fantastic. I've got just the answer to your fall cravings. Pumpkin, sweet potato, and sauces with warm savory and spicy notes are in your future! 
Let me know which fall-inspired recipes are your favorite! 
Always interesting to hear from my followers! Drop me a message with your favorite take on a recipe involving this week's Star of the Table. >> CLICK HERE
This Week's Star of the Table
Check out these posts featuring our Weekly Star of the Table.
You can always sign up to get these posts directly in your Inbox.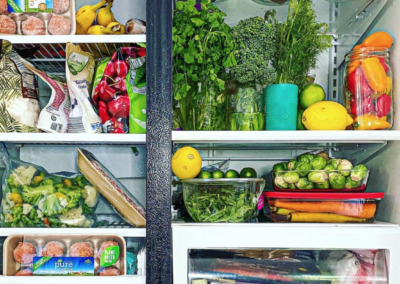 Here are all the Pantry Essentials and Staples you need to make wholesome, delicious, and satisfying meals for you and your loved ones! I hope this guide will help you build your dream healthy, plant-based kitchen pantry! I'm often asked what ingredients I use to eat/cook on a regular ... Read More
Recent Popular Recipes + Posts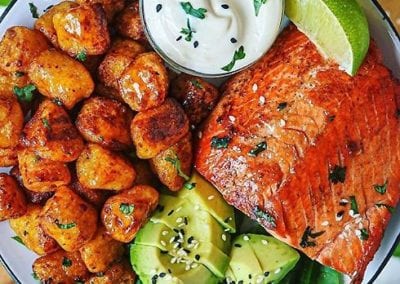 This Five-Spiced Salmon is packed with spices. It is a delicious and comforting meal to have any day of the week. It is served with a cilantro tamari yogurt aioli. Read More
Find what you're looking for