This week on Star Infinite Food
This week's Star of the Table is AVOCADO.
Avocados seem to be a pop-culture food, with all the hubbub about Millennials and their avocado toast. [For the record: I do find it rather delicious and it fits in with my healthy and nutritious food goals.] But avocados are soooooooo much more valuable than a toast spread or a dip base for your chips! This week's Star of the Table is all about offering you options and twists on my favorite funky...berry. It's not just a fruit. It's a berry!
Always interesting to hear from my followers! Drop me a message with your favorite take on a recipe involving avocado in a unique way. CLICK HERE
This Week's Star of the Table
Check out these posts featuring our Weekly Star of the Table.
You can always sign up to get these posts directly in your Inbox.
Sriracha me crazy! These are an absolute favorite of mine and incredibly easy to whip up.  Pair with baked plantains and you've got a delicious meal in 15 minutes. Since farm raised shrimp often contains hormones and dyes I always opt for the healthier option of wild caught shrimp.  It's better Read More
Recipes featuring this Week's Star of the Table
No Results Found
The page you requested could not be found. Try refining your search, or use the navigation above to locate the post.
Popular Recipes + Posts From The Last Month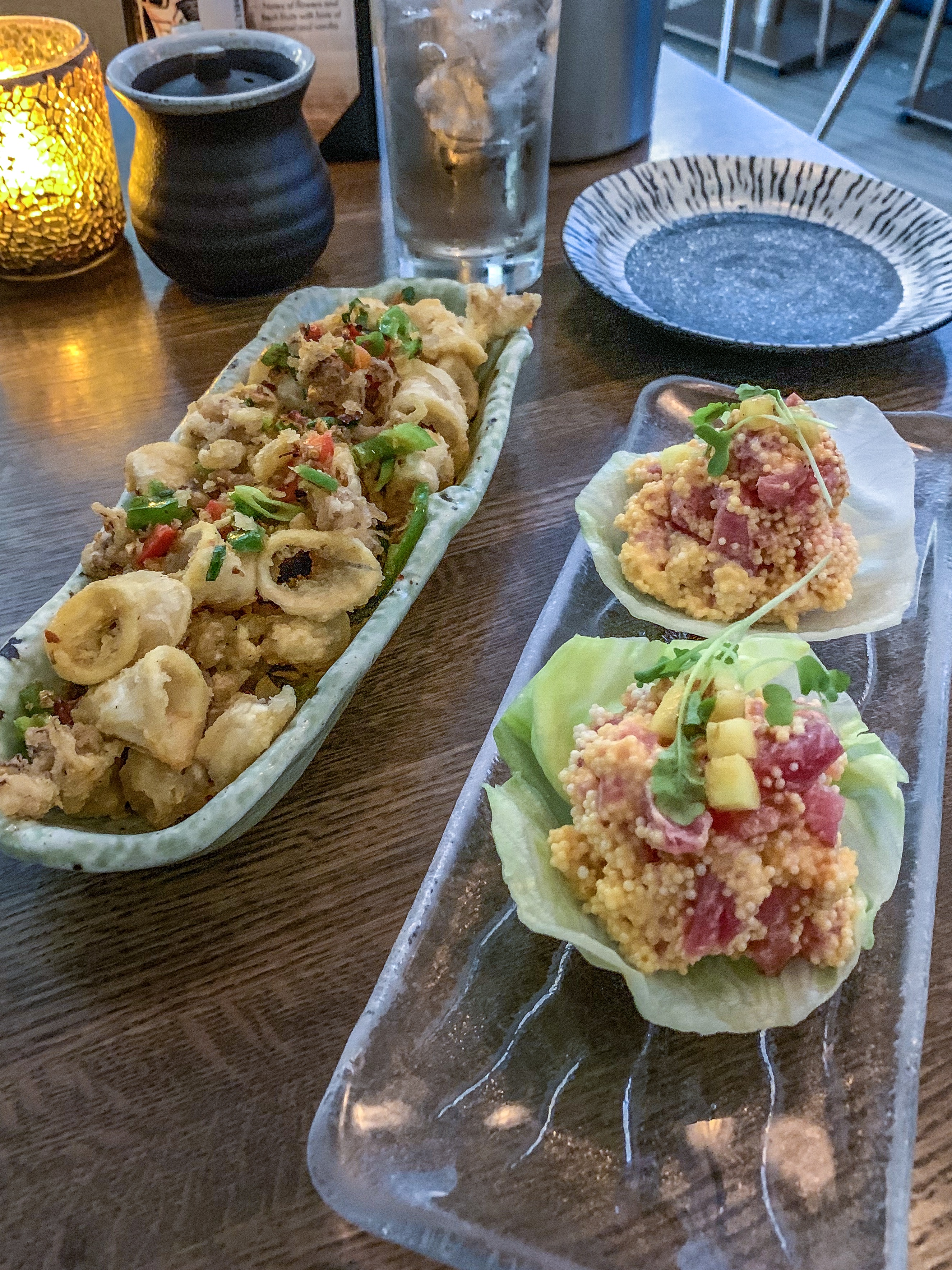 Saturday night I went out to a fantastic restaurant right in town: Fuji WOC. I had been to the restaurant years ago before it was upgraded to a new location. I must say, the upgrade was definitely a positive. It was a busy night, but we showed up ten minutes early and the host had […] Read More