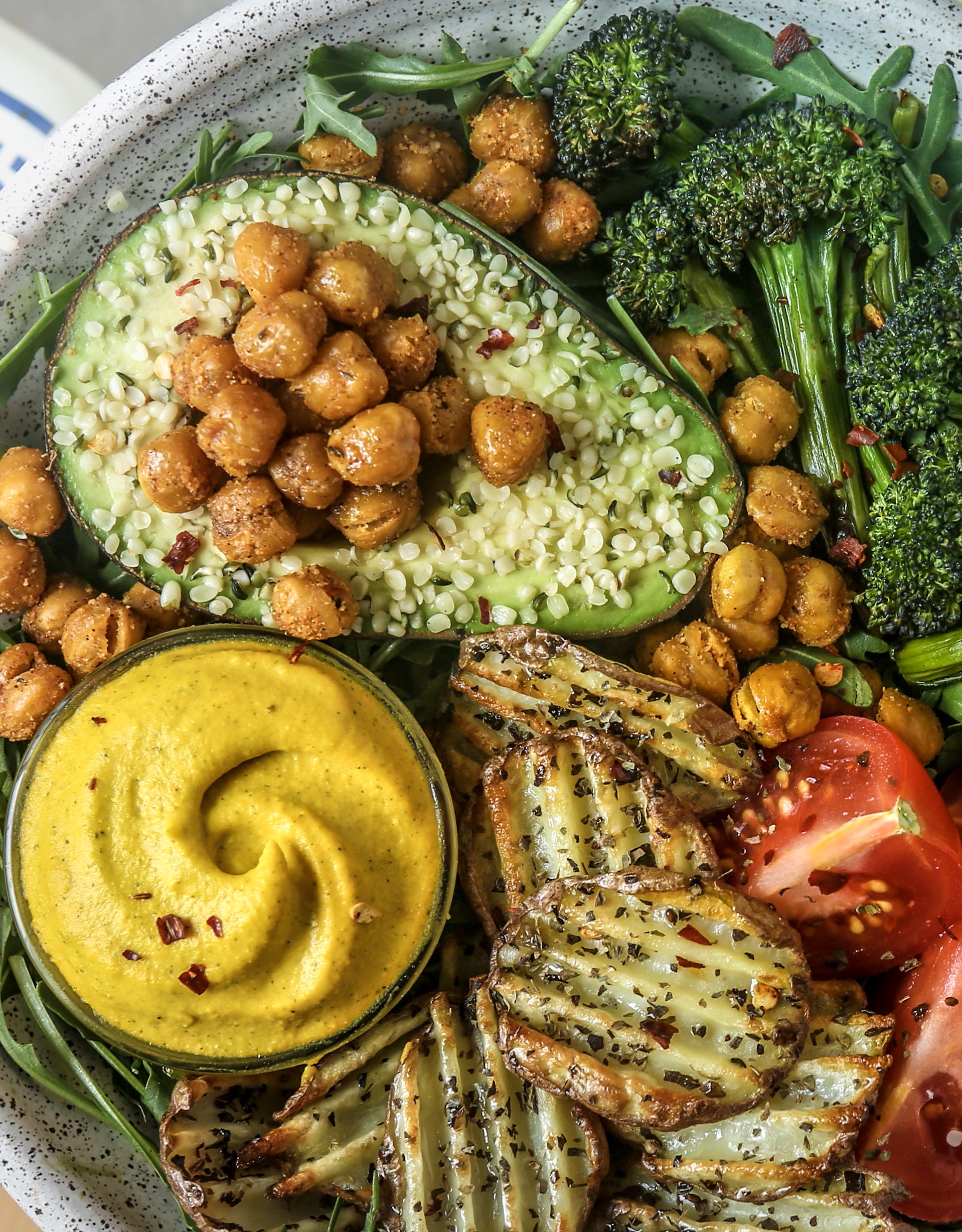 These breaded chick peas have become one of my favorite recipes for a meatless meal. They are packed with flavor and the outside gets nice and crispy with a crunchy inside. I use almond meal to bread these and I personally think that it adds the best flavor, but you could experiment with different flours if you'd like. I typically season these with a Cajun seasoning, but I have done garlic and herb seasonings as well as taco seasoning. They are all delicious. Have fun with the flavors if you don't have any Cajun seasoning. They are just as good with some paprika and salt. Don't skimp on the seasoning though, because this is the best part!
Chick peas are one of my favorite vegan proteins. I have to admit, I don't eat a lot of beans because my body doesn't love them, but I certainly love them! Because my body doesn't love them, I take various steps to make them easier to digest. When I'm using canned chick peas I always remove the skins of them. This makes them a bit easier for the body. My tip: use a paper towel and place the beans inside, then fold it over and gently rub the towel back and forth while pressing hands together. The outsides of the chick peas seem to fall right off. I used canned chick peas for this recipe, but you could sub with soaked and cooked dried beans. Be sure to take the first step and bake them beforehand, it makes a difference with the crunch.
Cajun Crispy Breaded Chickpeas
Ingredients
1 can chickpeas, drained and outer layers removed
1/2 cup almond flour
1 tablespoon olive oil (or any oil)
2 tablespoon Cajun seasoning
Instructions
Preheat oven to 375.
Spread the chickpeas out on a baking sheet and roast them dry for 30 mins, shaking them around a bit.
Mix together the almond flour and Cajun seasoning in a small bowl.
Remove from oven and place in a bowl. Toss with olive oil.
Add the almond flour mixture and coats the beans.
Spread the bean out on a piece of parchment paper on a cookie sheet and bake for another 10-15 minutes until crisp on the outside.
Find what you're looking for