Dijon-Orange Chicken & Brussels Sheet Pan
Super simple ingredients and bold flavors bring this dish to life!
Inroduction
About this Recipe
What You Need
Produce
Orange
Onion
Brussels Sprouts
Chicken Thighs
Oils & Vinegars
Apple Cider Vinegar
Olive Oil
Baking & Spices
Salt
Pepper
Liquids
Orange Juice
Condiments
Whole Grain Dijon Mustard
Mayo
Tools
Bowls
Sheet pan
Cast iron pan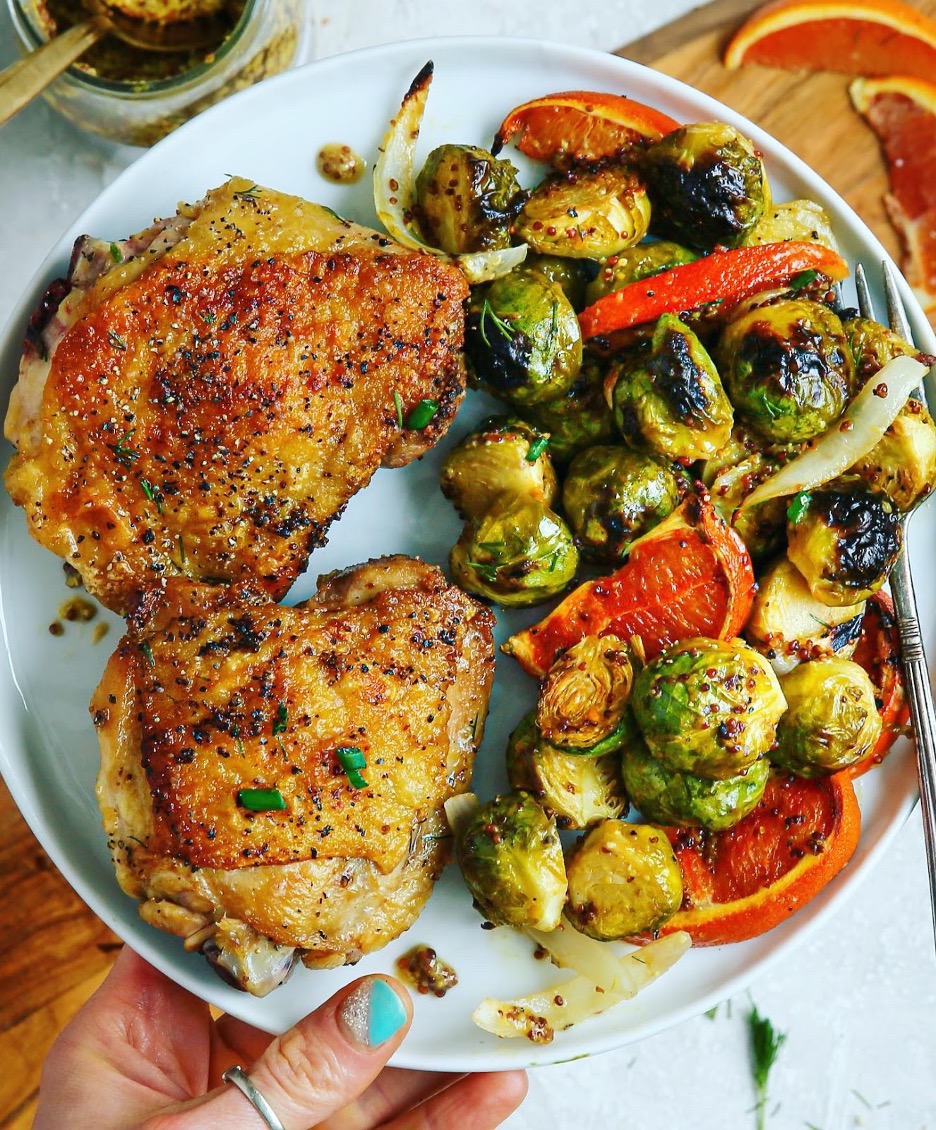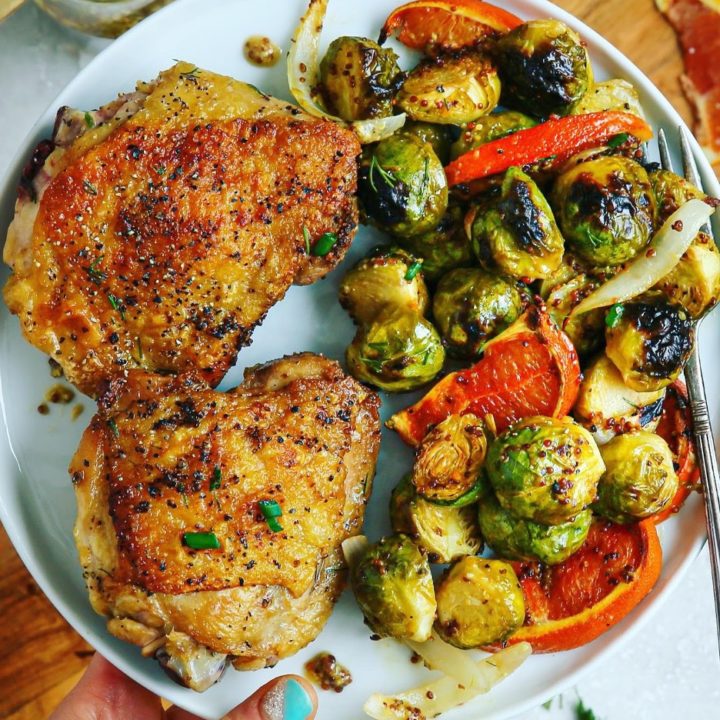 Dijon-Orange Chicken & Brussels Sheet Pan
Ingredients
1 orange, sliced
½ an onion, sliced
1 pound brussels sprouts, trimmed
¼ cup fresh orange juice
¼ cup whole grain dijon mustard
1 tablespoon apple cider vinegar
1 tablespoon olive oil
1 tablespoon mayo
½ teaspoon salt
¼ teaspoon pepper
4 chicken thighs, seasoned with salt and pepper
Instructions
Preheat the oven to 400.
Mix the orange juice, mustard, cider vinegar, olive oil, mayo, salt, and pepper. Toss the brussels and onions with the mixture - spread on a sheet pan. Squeeze the oranges to add juice and spread them around the brussels.
Place the brussels in the oven for 10 minutes.
While the brussels are cooking, pat dry the chicken thighs, and season with salt and pepper.
Sear the chicken skin-side down in a little oil for 4 minutes in a cast iron pan over medium heat. Flip and cook for 2-3 more minutes. Set aside.
Remove the brussels from the oven, add the chicken to the pan, and bake for another 20-25 minutes until the chicken is cooked through.