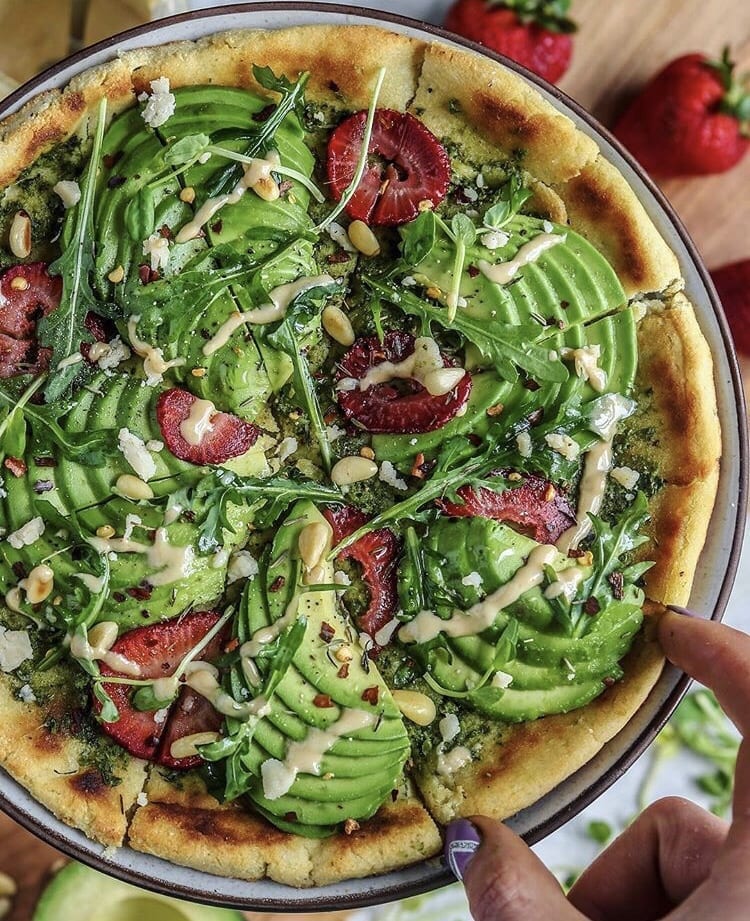 PLANT BASED PIZZA THREE INGREDIENT 🍠 CRUST made from Japanese sweet potato (paleo and vegan!) This crust has three ingredients and it's super flavorful (Recipe below) Topped it with vegan pesto, avocado, BALSAMIC SOAKED strawberries, arugula, toasted pine nuts, tahini and dairy free Gouda.
Crust recipe:
1.5 cups of Japanese sweet potatoes (peeled, cubed and steamed)
2.5 tablespoons coconut flour
1 tablespoon of tahini
** I added a dash of salt and some dried thyme as well as an option.
Directions: Once the sweet potatoes are steamed and still warm, add all ingredients to food processor and process until a dough forms. Form crust and bake on a greased parchment paper covered baking sheet or pizza stone for about 35 minutes on 425. I brushed the top with oil and I flipped halfway through. Also, be careful flipping so it doesn't break before it's done!