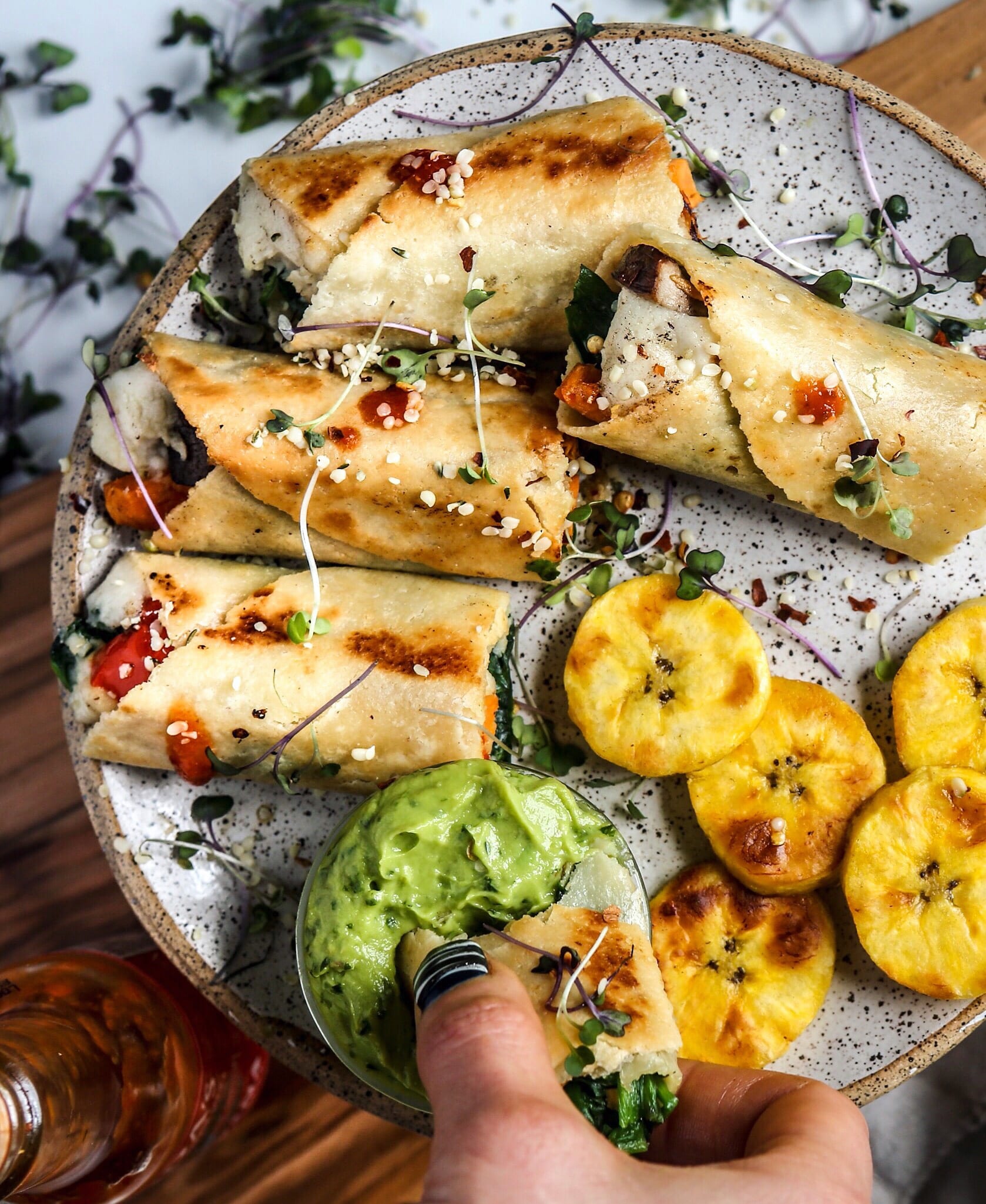 I love some good tacos, but this is my first time making taquitos and it won't be the last! I used @sietefoods Almond flour tortillas, and I heated them a little to make them easier to work with (usually microwave for about 15-25 seconds world great. I stuffed them with roasted sweet potatoes, mushrooms, roasted peppers, sautéed spinach and @miyokos_kitchen Vegan mozzarella and rolled them up, then I heated coconut oil over medium high and crisped them up….turning them every minute or so to get every side nice and crisp. Paired these babies with some fried plantains and my avocado crema. I'm posting the recipe for the crema below.
Avocado crema:
one ripe avocado
1 tablespoon coconut cream
1/4 cup Cilantro
tablespoon of lime juice
salt to taste
Process in food processor or blend in a blender!