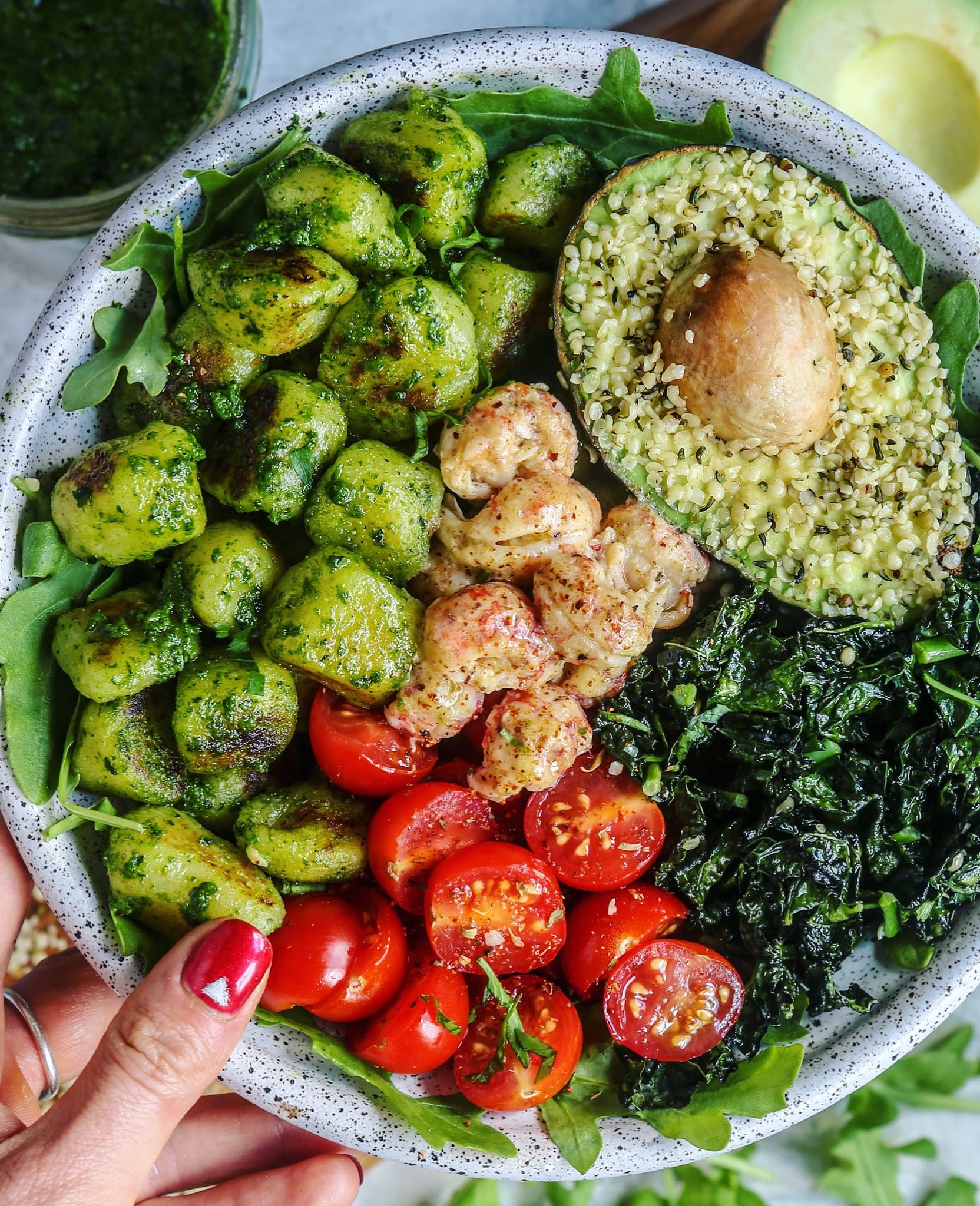 I love pesto. The best part about pesto is that you can make so many different variations. I have made arugula pesto, parsley, cilantro…the list goes on really. Don't get me wrong, I love a good basil pesto, but I like to experiment. Parsley has such a fresh flavor and combined with kale and lemon, it makes for a fresh and healthy combination. The cashew butter adds a creaminess without adding dairy. It also cuts the bitterness of the kale.
Be sure to remove the stems from the kale in this recipe to make it smoother and easier for digestion. I recommend smashing the garlic too, it allows the flavor to really meld with the greens. I also recommend using Meyer lemons, because they are so sweeter. This is my personal preference, but I promise it does make a difference in flavor!
I used this pesto on pasta, gnocchi, toast and even with eggs. It also makes for a great creamy dressing if you mix it with some yogurt. I have even mixed pesto with hummus and that was one of the best decisions I have made in the kitchen! I dipped some carrots in it and it made for a fantastic snack. It stays well in the fridge for about 3-5 days, and if there is any leftover at that point, throw it in some ice cube trays and freeze it! Yes, you can freeze it! No food goes to waste in my house. Whatever you choose to use it for, I don't think you'll be disappointed.
Pesto:
1/2 cup lacinato kale (stems removed)
1/2 cup parsley
1/4 cup olive oil
1 tablespoon cashew butter
1 tablespoon lemon juice (I used Meyer lemons)
1/2 teaspoon salt
2 garlic cloves
Instructions:
Chop the kale and parsley.
Add all ingredients to a food processor.
Process until smooth.