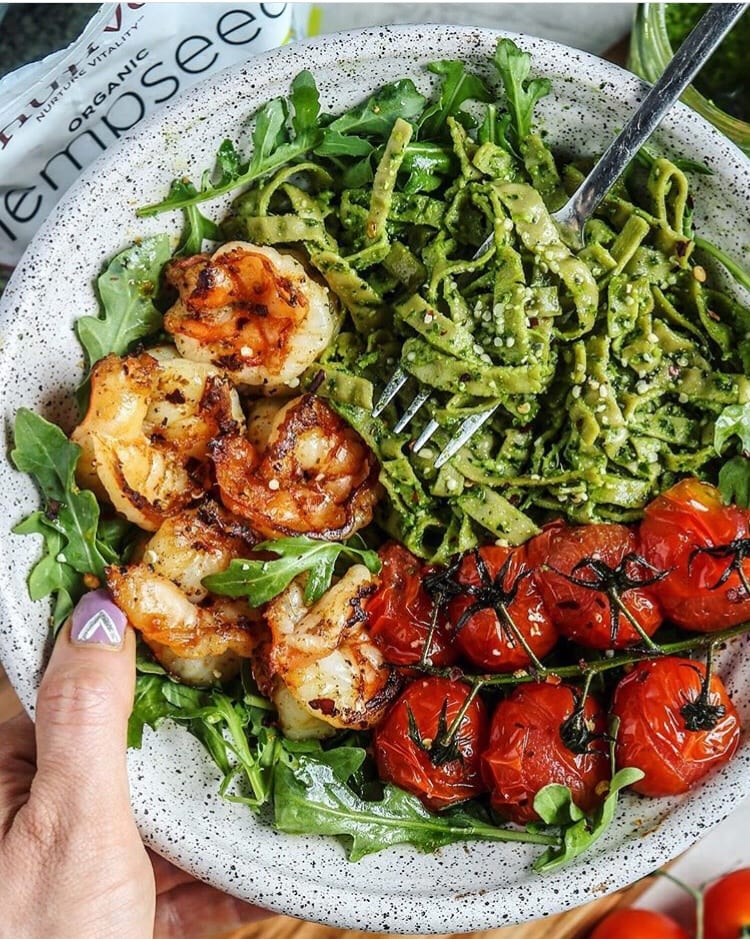 There is something about hemorrhages seeds that I just love. They have such a hearty flavor, and they are packed with protein and zinc to boot! I love adding them to salads, smoothies, fruit…anything really! Oh, and I love to top my avocados with them too. For this pesto, I used fresh parsley and kale. You could most definitely sub a different herb such as basil or cilantro, or check out my other pesto recipes as I have a bunch on the site. Feel free to add some parmesan cheese or nutritional yeast for more of a "cheesy" flavor, but I definitely prefer it as is.
Pesto Recipe:
1/2 Cup parsley
1 head of lacinato kale
1 clove of garlic
1/4 Cup Hemp Seed
1/4 Cup olive oil
1 tablespoon lemon juice
1/2 teaspoon salt
Instructions:
Remove thick stems from kale and chop it up. Add all ingredients to food processor and process until smooth!