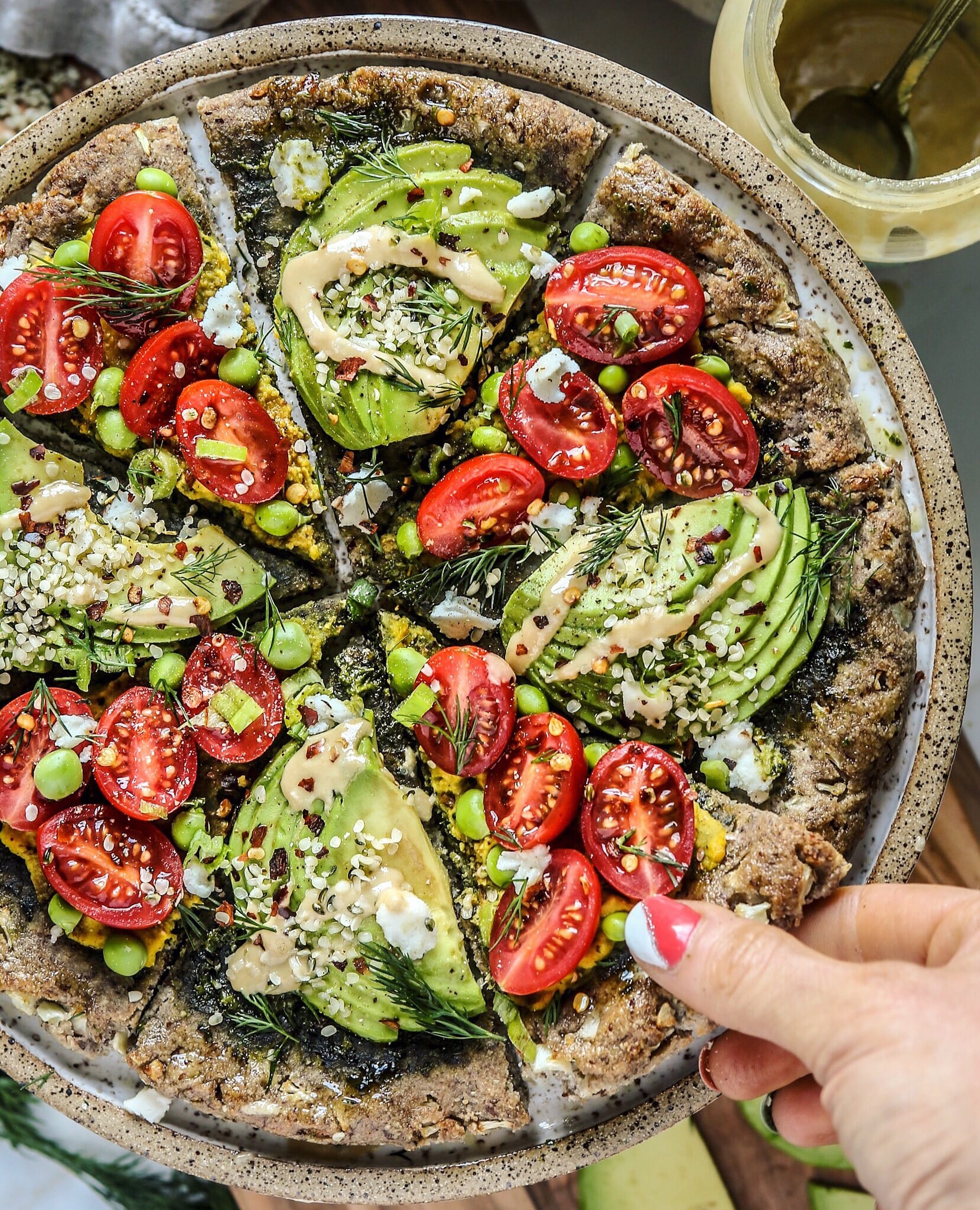 This PLANT BASED PIZZA is delicious and I even froze one after I cooked it 😍 The crust is a great consistency and has a nutty flavor. This pizza was topped with homemade beet green pesto, homemade curried hummus, tomatoes, avocado, @miyokos_kitchen Mozzarella, @soomfoods tahini, peas, dill and hemp seeds. ❤️
Crust:
1 Cup riced cauliflower (raw–it will cook in the oven)
1 Cup almond flour
2 tablespoons coconut flour
2 tablespoons
ground psyllium husk
2 flax eggs (1 tablespoon ground flax and 3 tablespoon water per egg)
2 tablespoons olive oil
1/2 teaspoon salt and spices of your choice (I used 1 tablespoon Italian blend)
Directions: Preheat oven to 400. Mix dry ingredients then add flax eggs and olive oil. Form into a crust and place on a greased baking sheet (with parchment paper) or a pizza stone. Bake for about 20 mins.