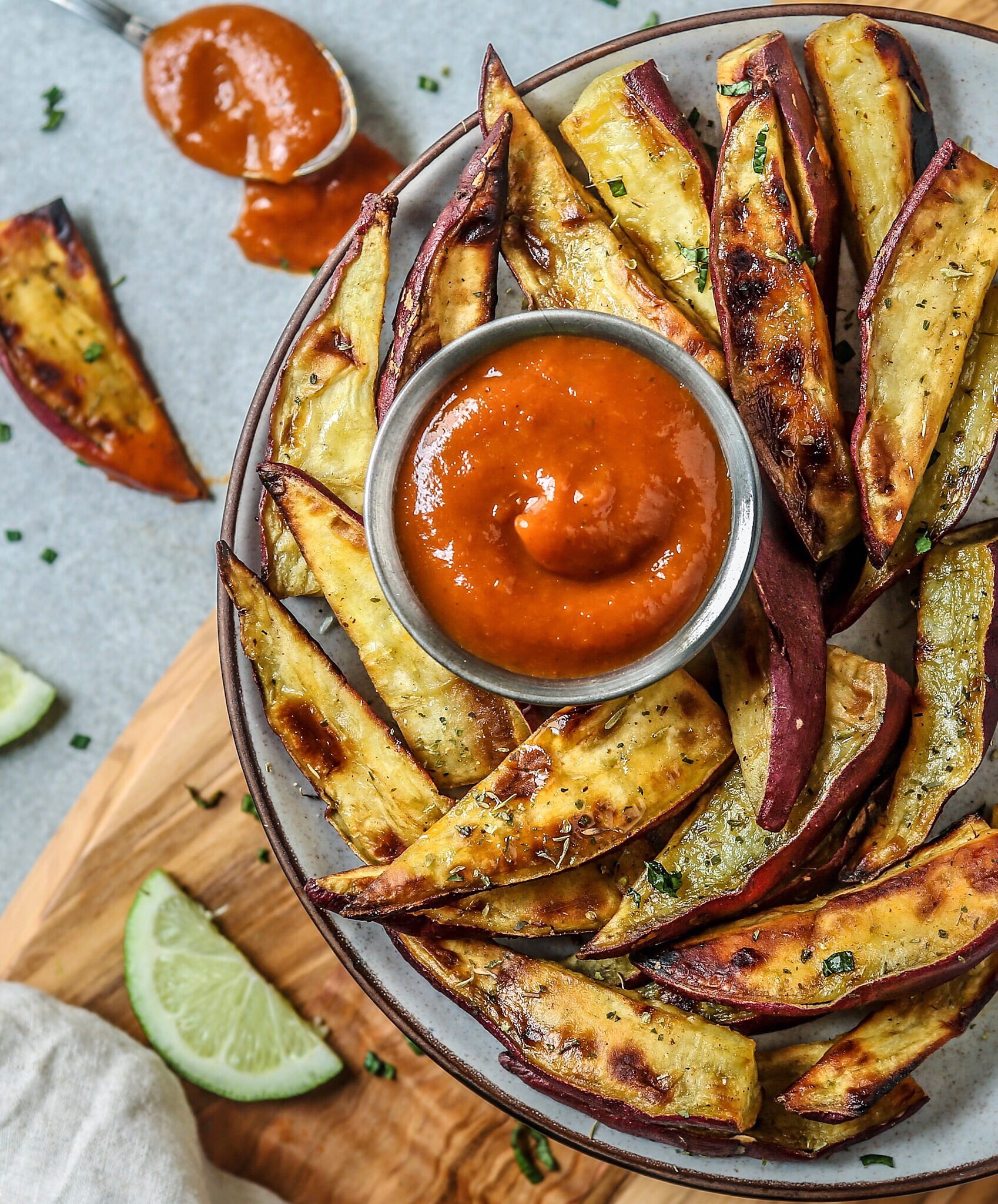 If you like sweet and spicy you will love this BBQ sauce! I recommend adding the minimum amounts and after you blend, tasting to see if you need any additional spice or salt. Once it cools down a bit the flavors really come out. I used it as my dipping sauce for fries this FRY day. This sauce takes about 45 mins from start to finish.
Recipe:
1 cup pineapple chunks
1 mango cut into chunks
1 small onion chopped
1 clove garlic
1 can (6 ounces) tomato paste
1/2 cup water
1 tablespoon jerk seasoning (I used Primal Palate)
1/2-1 teaspoon chipotle powder (or other pepper)
3 tablespoons cider vinegar
1/4 teaspoon salt
1 tablespoon liquid aminos (or tamari soy sauce)
Juice of 1/2 lime
Place all ingredients in a a sauce pan, bring to a boil…simmer for about 25-30 minutes, stirring occasionally. Place in a blender then blend until smooth. Place back in sauce pan for about 5-10 mins on low, stirring. Taste and season with other seasoning if you want!