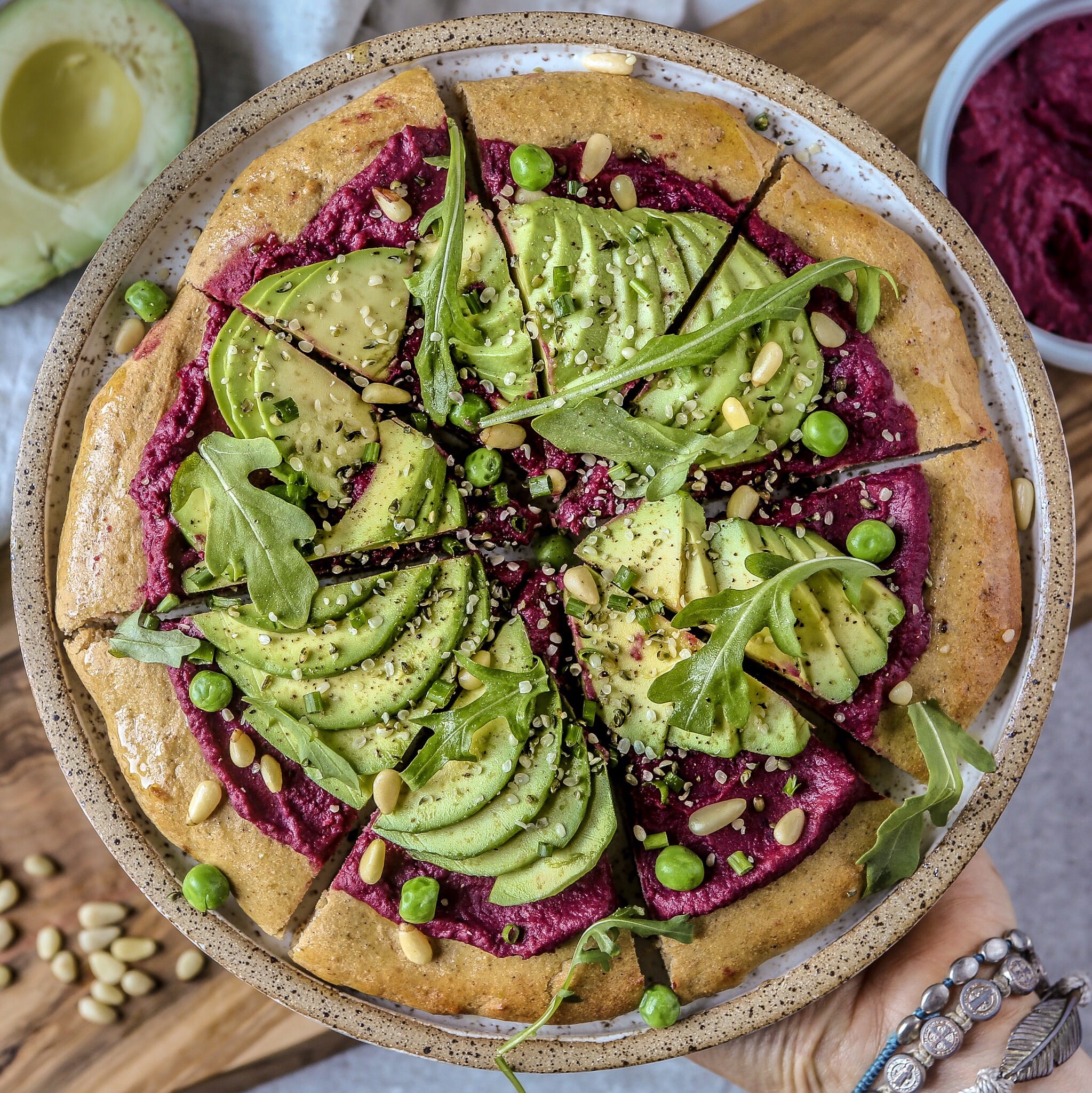 This pizza was EVERYTHING!!! Made my plantain crust (recipe for crust can be found here: https://foodinfinitude.live/2017/10/05/paleo-plantain-flatbread/) Topped the crust with this delicious homemade beet hummus, avocado, pine nuts, hemp seeds, arugula and peas. I suggest you make this!! Perfect for spring.
Beet Hummus:
One package steamed beets (I used love beets) or you could roast your own
1 can garbanzo beans (salt free)
1 small raw beet shredded
2-3 cloves of garlic
1 tablespoon lemon juice
4 tablespoons tahini
3 tablespoons olive oil
Salt/pepper to taste
1 teaspoon cumin
Combine all ingredients in a food processor and process for 2-3 minutes until smooth. Serve as you'd like!