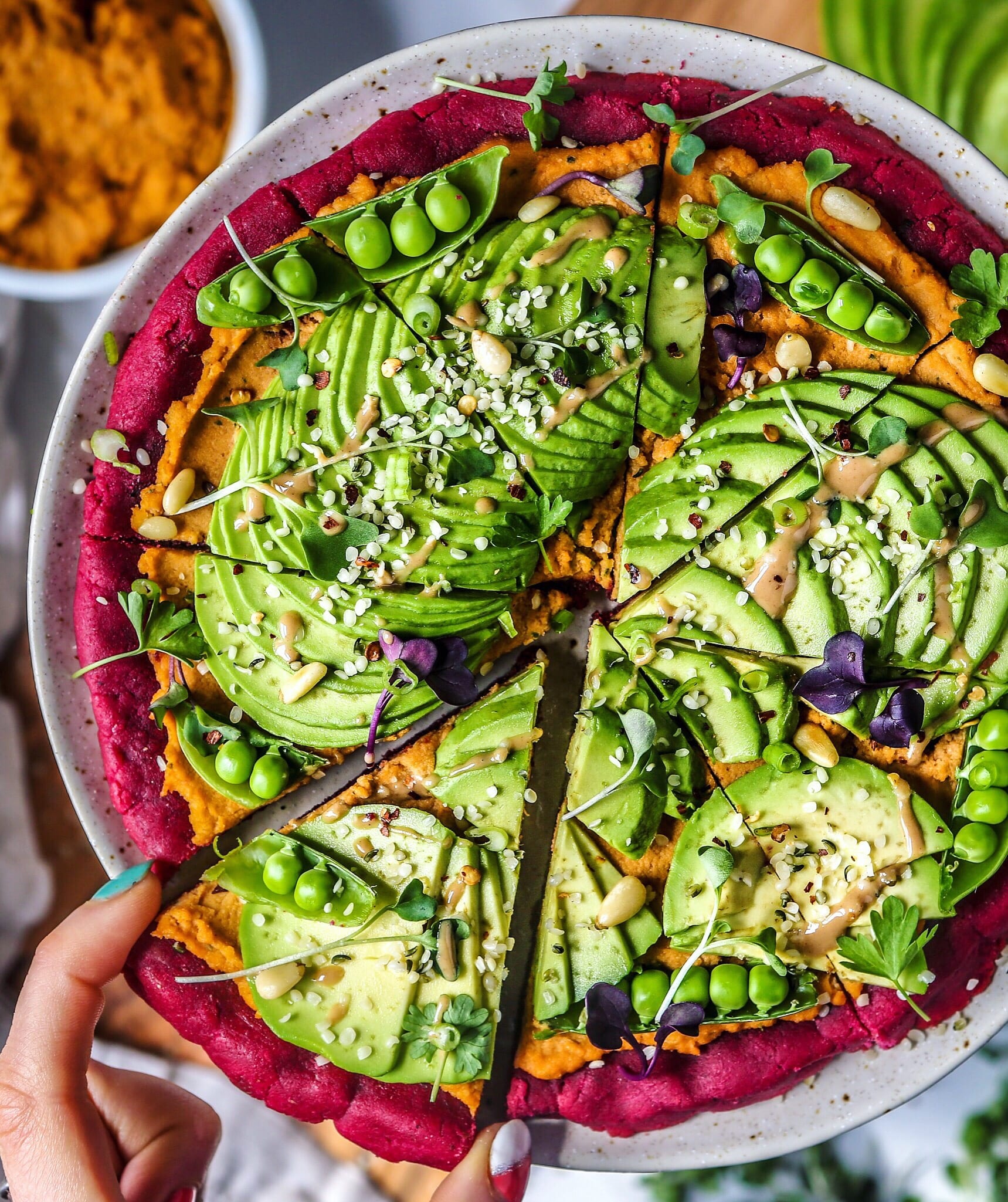 I love hummus! The options are endless. Well, today I made this sun dried tomato and basil hummus to top my beet falafel pizza! It was delicious! Recipe below!
Hummus:
1 can garbanzo beans (salt free and skins removed)
1 clove of garlic
1 tablespoon lemon juice
2 tablespoons tahini
3 tablespoons olive oil (I used from the jar of sun dried tomatoes)
1/4 cup sun dried tomatoes in oil
2-3 tablespoons of water
Salt/pepper to taste (I used 1/2 teaspoon each)
1/4 cup fresh basil
Pinch of red pepper flakes
1/4 cup of water
Place all ingredients in a food processor and process until smooth! If it needs more water add it in and process more.