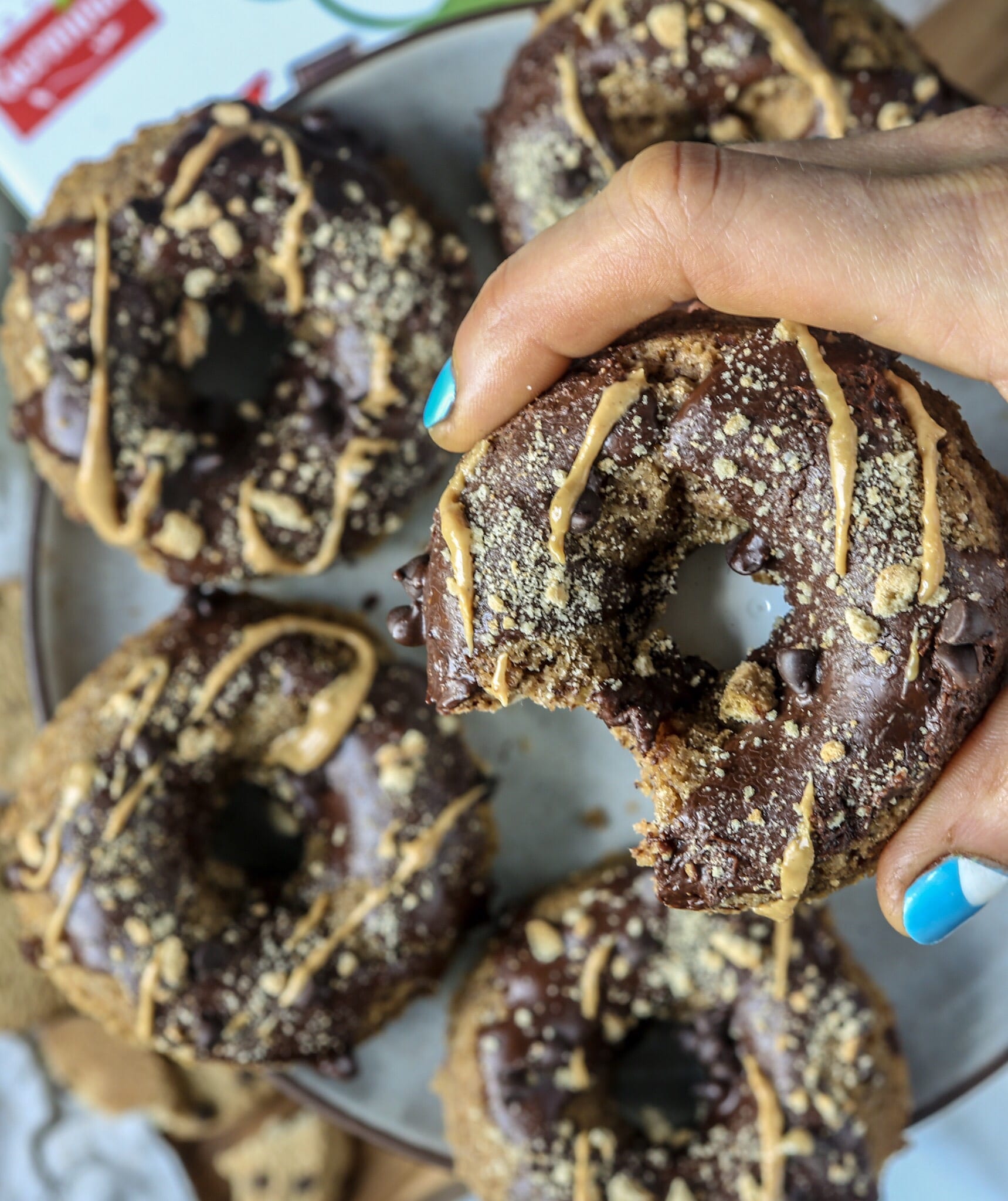 I have a treat for you!!! I love a good donut, but I love creating healthier versions. These babies are grain free and refined sugar free! They are so cake-like and delicious. And glazed with a chocolate cashew butter glaze!! Do yourself a flavor (PUN intended) and make yourself a batch. Recipe for donuts and glaze below!
Donut Recipe:
1 cup almond meal (I used meal but could also sub with blanched almond flour)
1/4 cup coconut flour (about 35 grams)
1 tablespoon arrowroot starch
1/3 cup coconut sugar
3 eggs
1 tablespoon cashew butter
2 tablespoons coconut oil or ghee (I actually used salted ghee which added an extra salty layer)
1/4 cup coconut milk (or other nondairy milk)
1 teaspoon vanilla
1/2 teaspoon baking soda
1/4 teaspoon salt
1/2 teaspoon cinnamon
Preheat oven to 350. Grease donut pan. Mix together wet ingredients in one bowl and dry ingredients in another. Then combine the mixtures and mix until smooth. Fill the donut pan so 3/4 of each milk is filled. Bake donuts for about 20-25 minutes until firm. Remove and allow to cool for about 5 minutes. Remove from pan.
Chocolate Cashew Butter Glaze:
1 dark chocolate bar (I used Alter Eco)
3 tablespoons of cashew butter
Melt the chocolate bar in microwave, 30 second intervals until melted. Once melted, stir in the cashew butter until smooth. Pour glaze over donuts. Add any additional toppings!