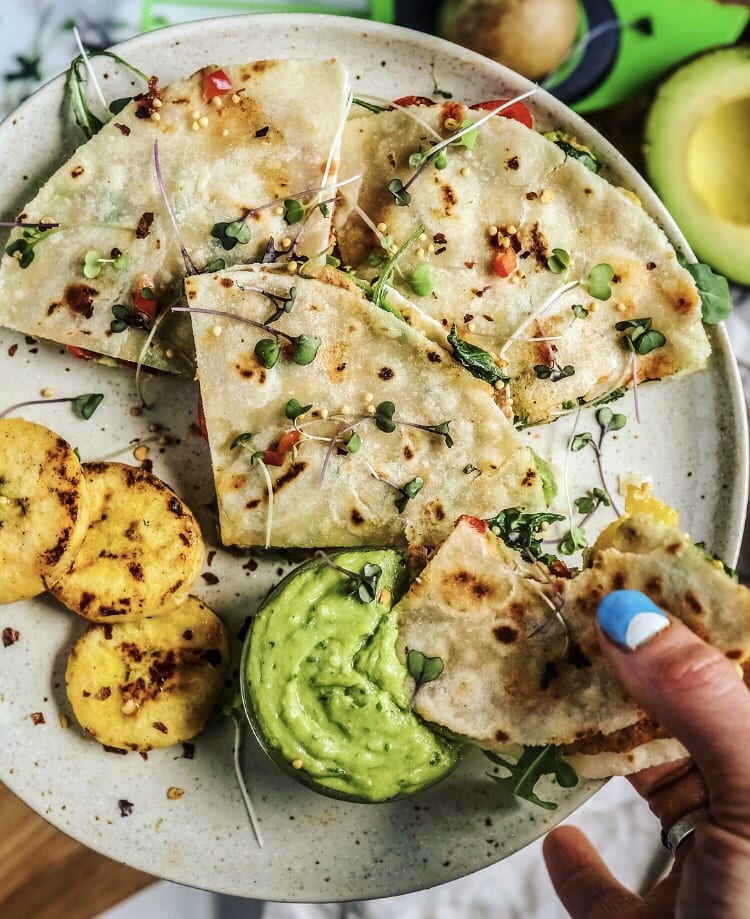 I love making different hummus recipes…the options are endless. This one is great if you are a chipotle fan like me! I seriously consider it one of my top favorite spices. I decided to use this one creatively in some spicy vegan quesadillas! Best idea all day. Enjoy!
Chipotle Hummus:
1 can garbanzo beans (salt free)
1 clove of garlic
1 teaspoon chipotle powder (or more for real spicy 🌶)
1 tablespoon cumin
1 tablespoon lemon juice
2 tablespoons tahini
3 tablespoons olive oil
1/4 cup canned roasted red pepper cut up
2-3 tablespoons of water
Salt/pepper to taste
Optional: 1/4 cup cilantro
Place all ingredients in a food processor and process until smooth! If it needs more water add it in and process more.