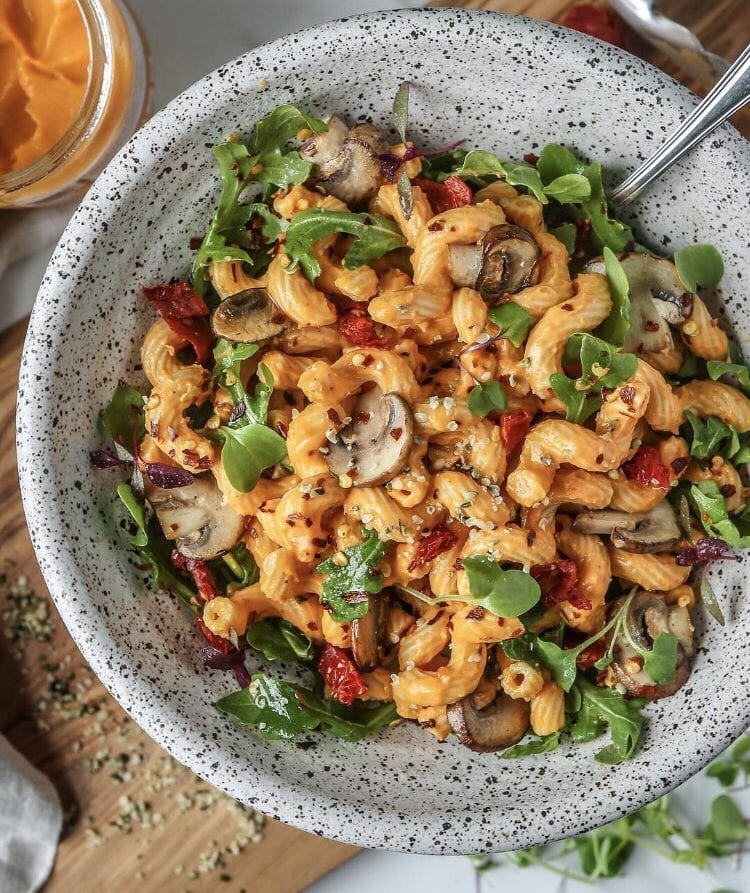 Hump-Day Pasta Bowl for the win! This new creamy sun-dried tomato sauce nut-free, vegan, dairy-free and gluten-free. The flavor is fantastic and the texture is so creamy! It takes about 5 minutes to make after simmering the veggies.
Recipe:
2 cups cauliflower florets
2 cloves of garlic
2 cups veggie broth
A couple dashes Himalayan salt
A couple dashes of red pepper flakes
Seasoning of choice
5 sun-dried tomatoes
1 tablespoon olive oil
Bring the first 6 ingredients to a boil, then simmer for about 20 minutes until soft. Blend together until smooth. Add in olive oil and sun-dried tomatoes and blend again until smooth.