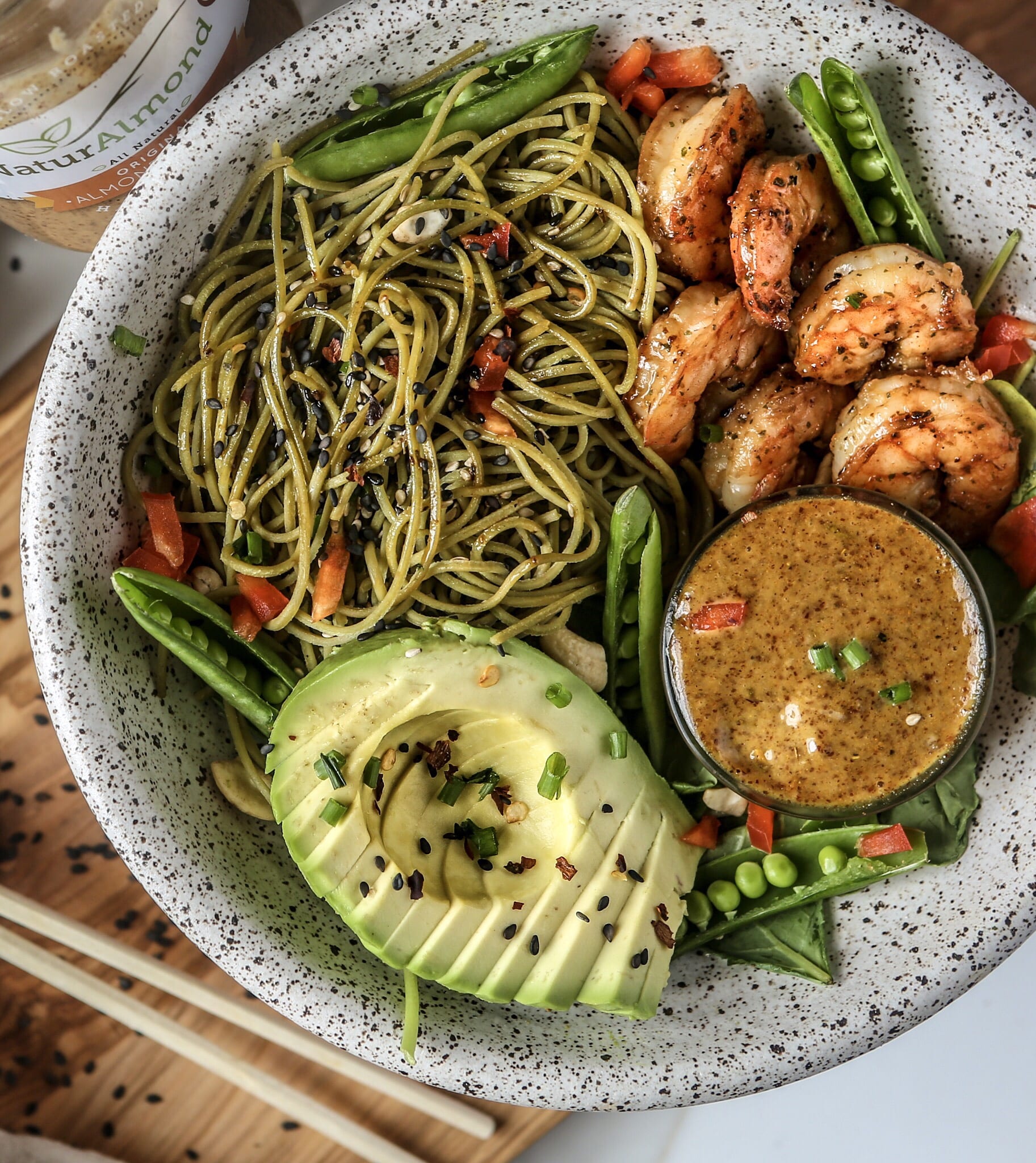 I was craving some Thai flavors, so I decided to make some noodles, veggies and shrimp! I needed a sauce of course…so this sauce was born!! It is delicious and if you want it to be more of dressing then you can add some water to thin it out!
Recipe:
1/3 cup almond butter (I used Georgia Grinders)
2 tablespoons coconut aminos
2 tablespoons Tamari soy sauce
2 tablespoons of freshly squeezed orange juice (or honey)
1 tablespoon of lime juice
1/2 teaspoon curry powder
1 garlic clove minced
1 tablespoon sriracha
Whisk all ingredients together. If you want it thinned our then add some water. Serve!